Please note this menu & price only applies if ordered on-site or by phone call, for picking up from the restaurant.
Q: Why the price & choice of dishes are different from delivery menu.
A: As the extra cost with delivery and fees deducted by 3rd party companies, the price is different. Some dishes might be hard for delivery if no extra care is taken, therefore we decide to take them out from delivery menu. 
Q: Ads running on the website?
A: DaoChef.com is the hosting that aims to minimal the cost of restaurants, therefore the restaurants would be able to bring price down & prepare better quality food. To support ourselves we decided to run Ads on the sites and thanks for your kind support.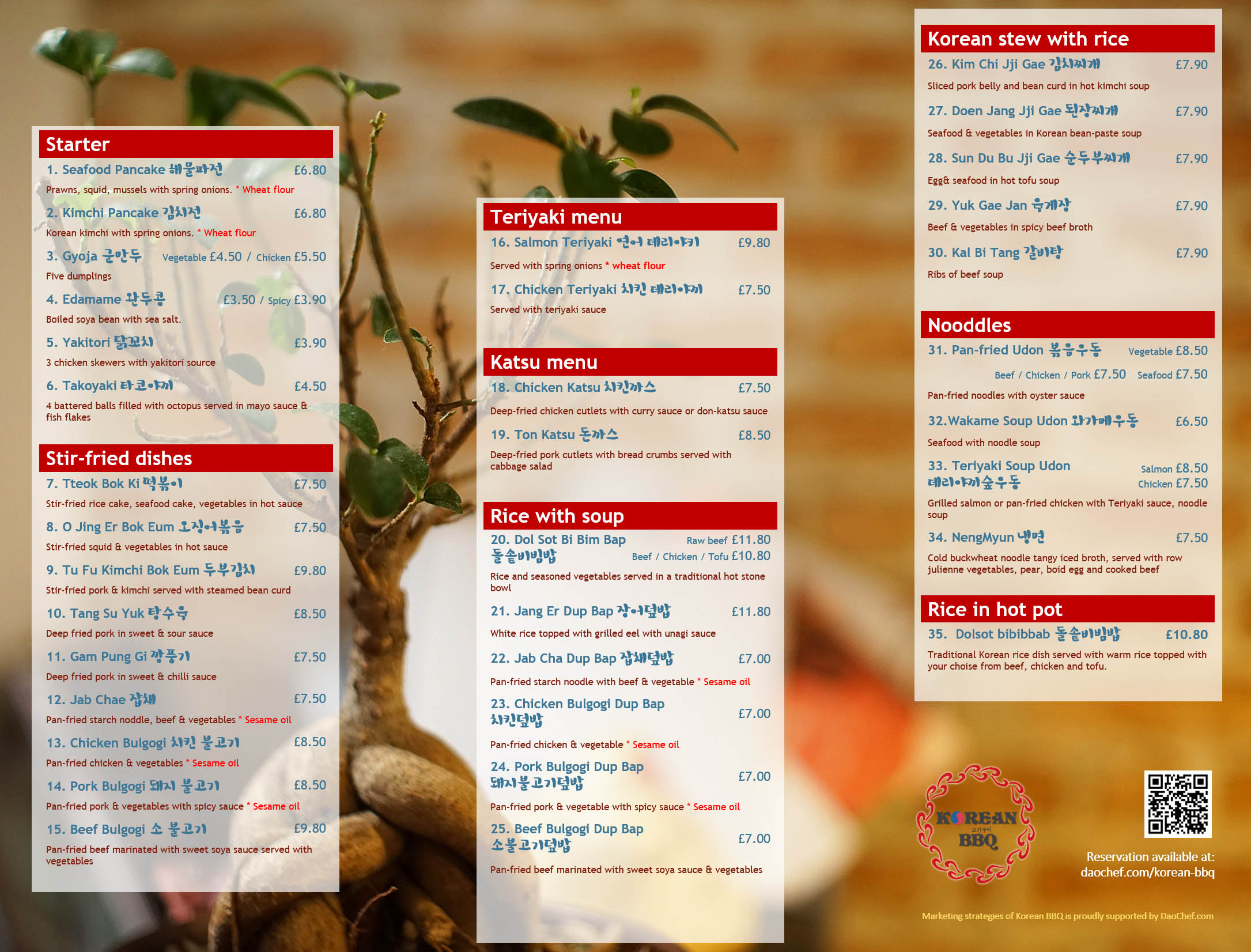 Address: 6-8 Salisbury Place, Edinburgh EH9 1SH
Phone to order: 0131 241 6658
Hours: 12 – 9:30 pm
Gallery of dishes in this menu, the numbers on the photo indicates the order ID in the menu.
Photos were taken June 2020, at our Salisbury Place, Edinburgh branch
Address: 6-8 Salisbury Place, Edinburgh EH9 1SH
Phone to order: 0131 241 6658
Hours: 12 – 9:30 pm
Address: 6-8 Salisbury Place, Edinburgh EH9 1SH
Phone to order: 0131 241 6658
Hours: 12 – 9:30 pm